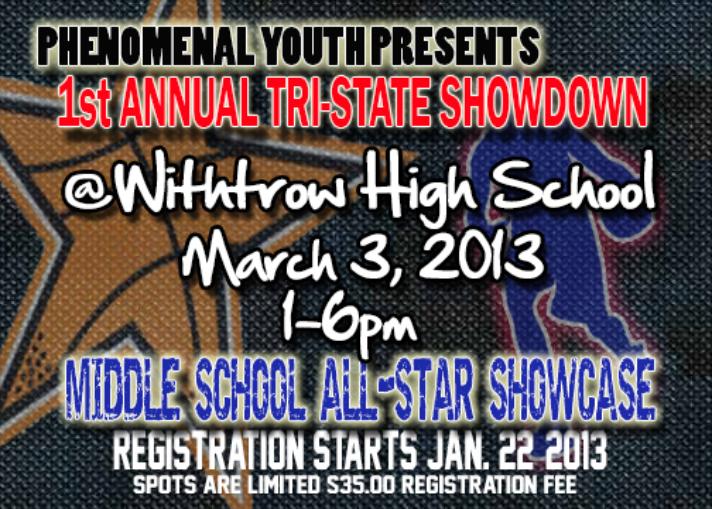 We would like to extend a personal invitation for you to be represented at the first Tri-State All-stars Classic, March 3, 2013 at Withrow high school. This exciting event will be held from 1:00pm – 6:00pm, registration is from 12:00pm – 1:00pm. Only a limited number of players will be accepted and reservations are on a first come, first serve basis, so please register early.
To be part of this premier showcase please, register below.

Your registration fee includes a complete player profile, a showcase t-shirt, guarantee of several "mini" games, exposure to numerous high school coaches and scouting services, and the finest competition around.
This Showcases will feature:
· 5-on 5 competitions
· Top Level games
· Individual Player evaluations to each participant
· Tri-State Exposure
· Scouting services will be on hand
· Top quality instructions with daily drills
· Lecture from a prominent speaker
· The cost of the camp is $35.00 per participant (Make Checks Payable to Phenomenal Youth)
Please feel free to contact our office with any questions at 513-505-8237

Kimar Morris
Tri-State Showcase Director