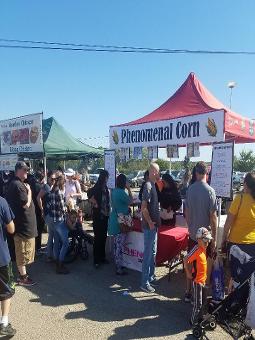 Approximately 75% of Phenomenal Youth's operational budget comes from program fees. The remainder must be made up from DONATIONS, GRANTS and FUNDRAISING.
One unique fundraiser is Phenomenal Corn.
We participate in a variety of festival and prepare and sell
Gourmet Corn on the Cob.
PHENOMENAL CORN!
Our core flavors range from:
Standard with butter, salt, and pepper
Garlic Parmesean
Buffalo Blue Cheese
Sweet & Spicy
and Mexican Street.
These dollars are vital to ensure that we can continue to provide programs and support to families here in our community. Please visit us at one of the festivals below or contact us at phenom2012@ymail.com if you would like us to participate in your event.
Every penny counts and we count on your support!
2020 Festival Schedule for Phenomenal Corn - TBA